​Pride 2022: Bethany Young
Posted by East End Prints on 7th Jun 2022
For our first instalment for our Pride 2022 Celebration, we caught up with the wonderful Bethany Young to chat about her experiences as a queer artist and photographing the world around her. Bethany Young: Explore the collection here! or continue to read below ...
Palm Springs Ride II- Bethany Young Palm Springs Ride - Bethany Young
Hi Bethany! Thank you for taking the time to be a part of our Pride feature. Let's start off with a little bit about your background, can you introduce yourself to our readers?
I am a travel, landscape and editorial photographer based in the United States. I hit the road or jump on a plane as often as possible to create new art, and meet people from all walks of life. I love exploring different places and cultures while capturing their matchless characteristics through the lens.
I've been interested in photography for as long as I can remember. My mom gave me my first camera (A Polaroid, because 80's baby!) when I was four, and I remember going outside to photograph the sky - a little foreshadowing perhaps?
In my senior year of college I had one elective left, so I took a black and white film photography class which made me realize my love for photography ran deep. I was actually on my way to law school, but decided I couldn't resist pursuing photography, and the rest is history.
We can see a lot of our photos have been taken in the U.S, did you grow up there?
Yes! I am an American, born and raised in Oklahoma, so I'm a southern girl at heart.
Where is home for you at the moment?
Oklahoma City is my base, but I spend a large portion of the year traveling and in California.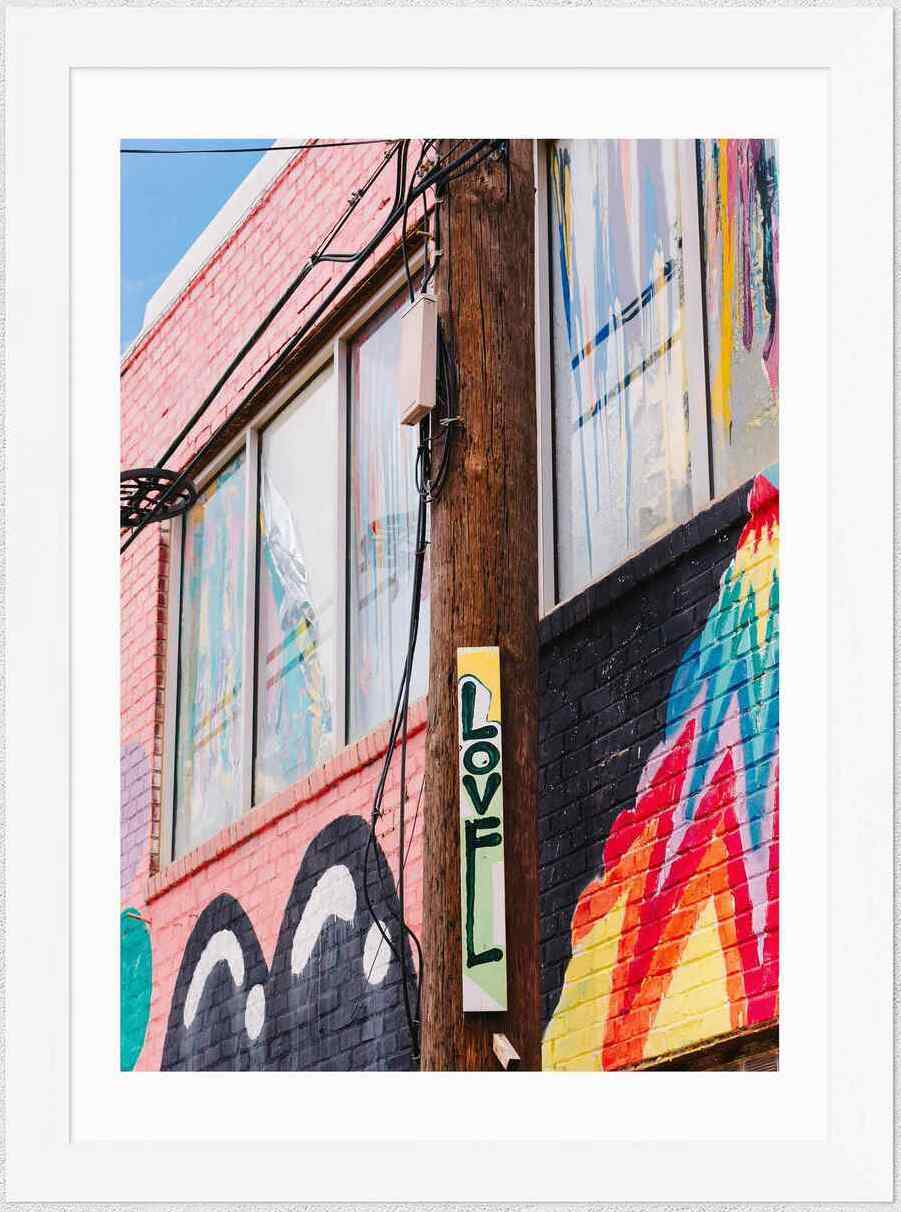 What does Pride mean to you?
For me, growing up in one of the most conservative states in America meant being raised in a religious family and attending very conservative schools. Being gay wasn't even legal in my home state until 2003 (not gay marriage, just simply being gay), so I honestly never thought I would find the courage to come out in my life - I thought it would be a secret I would take to the grave. I'm so glad that isn't the case. Because of my history, Pride is extremely important to me. Pride is a time to gather with the queer community, to hold space for one another in safe places, to build new relationships and strengthen current ones. For so many people, even today, Pride is the one time of the year they can fully be themselves without fear of harm, hatred or judgement. The very first Pride was a march, which came out of the aftermath of the Stonewall Riots in New York City. Pride is a protest - just showing up and being in community with other queer people in public spaces is a protest, and a sign of strength against anti-lgbtqia+ legislation that is still trying to exist today.
How do you feel being a part of the LGBTQ+ community affects you and your photography practice?
I've been so supported, loved and championed by the LGBTQ+ community, and I hope my visibility as a photographer can inspire and encourage others to pursue their passions to the fullest.
What inspires you?
Natural beauty and uniqueness inspire me - combining the two in one image is my constant goal.
What are some of the thoughts or influences that are fueling the direction of your current photography work?
The world can be such a dark place to live, especially coming out of a pandemic. I want my work to bring life and joy - I'm drawn to bold colors, unique people, retro design, and waiting for the perfect light to make a scene come alive.
If you were to give your younger self any advice as a queer artist, what would that be?
Be yourself! Don't waste time. You can be the spark to give others courage too.
Who are your favourite inspirational artists, makers or thinkers and why?
While I started as a film photographer, I've been shooting digital for the majority of my career. I picked up a medium format film camera last year, and haven't been able to set it down since. I'm really inspired by film photographers at the moment, but am also always drawn to editorial and street lifestyle - Vivian Maier, Gordon Parks, Tim Walker, William Eggleston, Diane Arbus, Willem Verbeeck, Annie Leibovitz, Ansel Adams, Kyle McDougall and Henri Cartier-Bresson to name a few.
Let Love in / Pride - Bethany Young
Quickfire:
What's your go to quick lunch?
Sushi
Hot or cold weather?
If it's sunny and in the 70's I'm in heaven!
What is the best song to play to shake off your worries?
My best friend and I have been blaring Shake It Out by Florence + The Machine in the car a lot lately!
For the month of June 22, we will be donating 10% of our Pride Collection sales to Tonic Housing, a not-for-profit organisation that focuses on creating inclusive urban LGBTQIA+ affirming retirement communities. We love Tonic Housing and their philosophy, previously working with them by donating a selection of prints to their showroom in August 2021.