Posted by East End Prints on 1st May 2020
House Party! Feel the Festival Spirit at Home
Amplify the music in your home and explore the prints to bring the cool beat to your own gallery walls.
Let's hear it for the tunes that are getting us through! Bring the party home and get in the festival spirit with this rocking range of prints. Celebrate the lyrics, seminal albums and anthems that put us in that free wheeling mood. Get out the tent, pull out your glittery feathered garms and shake away the lockdown blues with amazing music.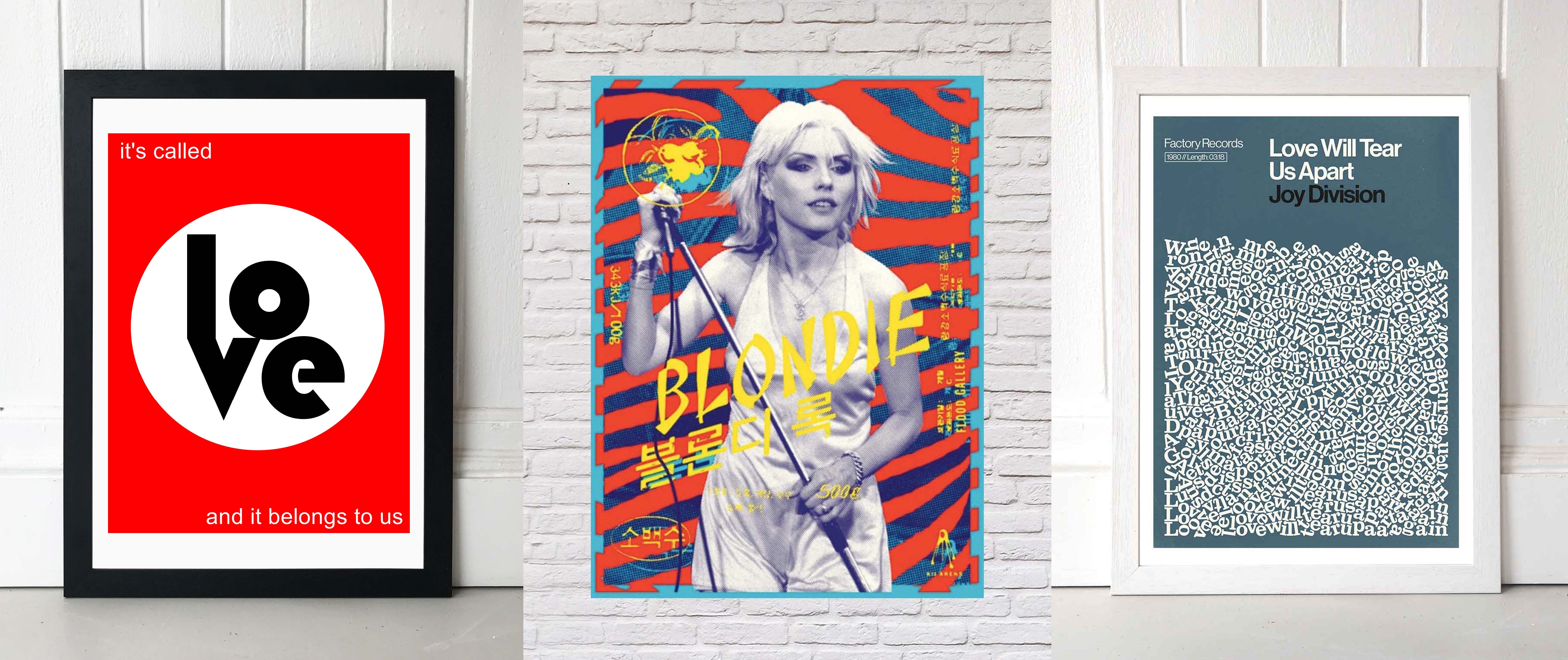 Introducing some excellent new artists and work this range is not to be missed and will deliver joy on the a and the b side!
With the lock down seeing the cancellation of so many cornerstones of the UK arts and music scenes this collection has taken on a whole new layer of nostalgia. As we all pine for the outdoors and to be among a great big crowd of our fellow human beings (no matter how smelly) we can still get our party on at home. Put on the tunes and fling yourself around for the love of the music. Explore the work our artists have made in homage to the amazing and end ending genius of the musicians we love and live by.