Taking the minimalism and functionality of Scandinavian design to a new level, this Autumn we have curated the SCANDI COOL range. Nordic design with an EAST END twist. Organic, elegant shapes, modern type and gold finishes, bring the joy of Scandinavian simplicity to your home
Think minimalism and effortless chic! We have selected our favourite 5 prints from our Scandi collection to help you start curation your very own Scandi corner at home.
1. The Letter A
A new retro approach to the visualisation of typographical letters by Reign & Hail
2. Balance 2
Balance 2 is an open edition signed A2 screen print by design studio Tom Pigeon. Printed in blush pink, and deep navy with brass foil detail on beautifully speckled heavyweight 200gsm Favini Corn Crush paper.
3. Infinity
Minimalist scandi monochrome nude line figure drawing by Joanna Mudrowska
4. Banana Leaves BW
It's time for some black and white nature vibes! You can never go wrong with this banana leaves print by Rafael Farias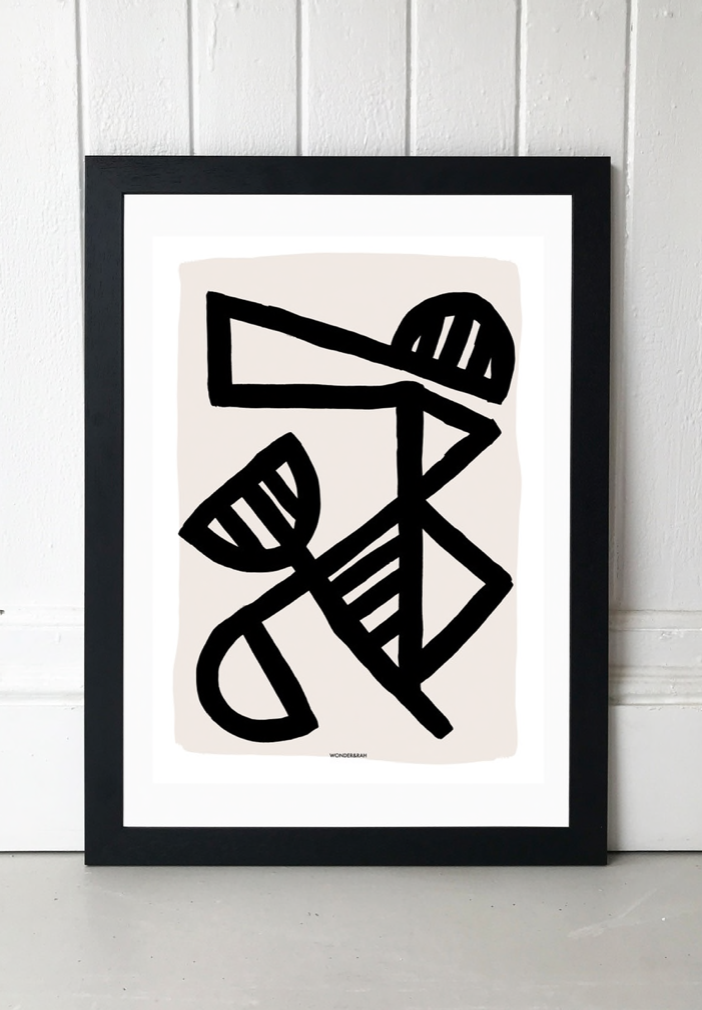 5. Botanics
Organic monochrome print. Beautiful and balanced scandi abstract by Wonder and Rah